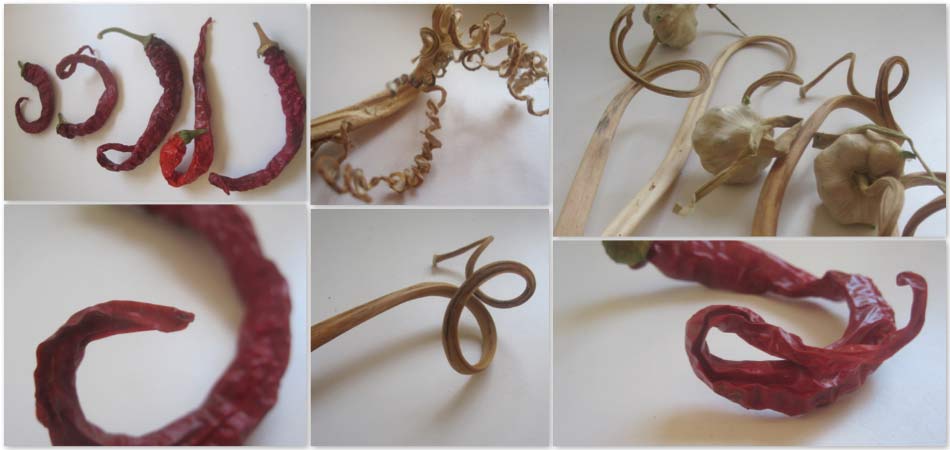 A compulsion to collect things that others might throw away.
I don't think it is a secret that I have an obsession for Q's. It took hours of looking at web friendly fonts to find the perfect Q for the this website. Sometimes the q theme hasn't worked out so well. Like when I wanted to spell "kudos" with a q "qudos" for the media webpage (since it links to articles about quillisascut). But mostly people told me I spelled qudos wrong, so I scrapped that idea.
Then there is Quesday, Thank Q, and Qaptivated. Yeah, all a bunch of silliness.
My web guru was pondering what this philia might be called and came up with Qphilia? Qphiliac? as one having an abnormal appetite or liking for q.
This obsession for all things q has grown to include what shows up in nature. It might be an abstract image in the ice on a frozen mud puddle, a round tomato from the garden with a little tail, twirly garlic scapes and twisty chili peppers. For some reason they speak to me in the language of Q.
All these swirls in nature bring a lot of pleasure. No they aren't all Q's but they are curly q's. I hope you lique them, too.