Your dreams will come to life at Quillisascut Farm!
Sign up now, you will be glad you did!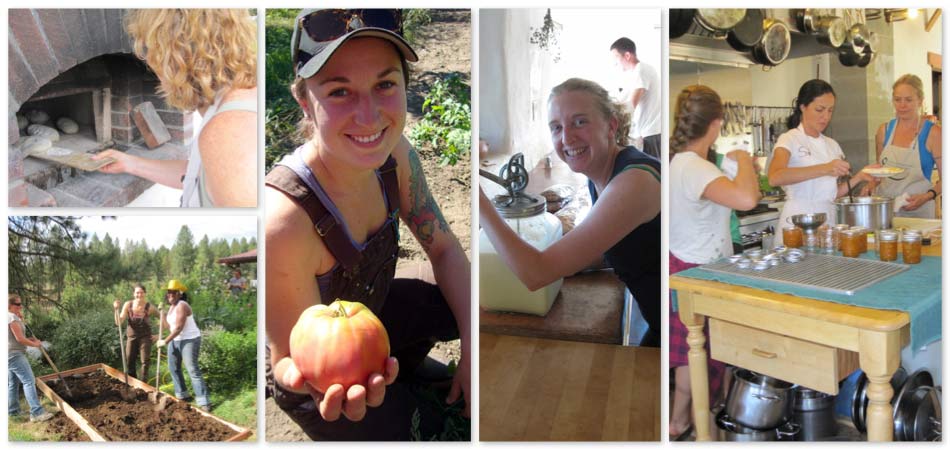 Learning more about growing, cooking and eating real food, delicious food, not only saves us time, money and adds inestimable quality to our lives, it saves our waistlines too. Each farm to table workshop celebrates the bounty of foods fresh from the farm.
Getting here is easy, leaving is hard.
"Quillisascut Farm workshops offer a joyous yet frank window into, "all of the sweat, love, and tears that go into bringing food from farm to plate." Chef Shannon Wilson, Bon Appétit Management
Customize your own – a family or friend reunion? Share family recipes? contact us with your requests.
What to expect during a workshop Experience all that Quillisascut Farm has to offer, learning and dining together.
Our time together will be infused with the Italian concept of "Campanilismo". Campanile is the bell tower in every Italian town and village, and Campanilismo refers to the sense of place associated with that area. The term defines your home, which is within hearing distance of the bell. "How you eat within hearing distance of the bell is different from how someone would eat twenty miles away."
Those who come to the collective table at Quillisascut are those who hear the same bell. Some 'March to Different Drummers'. We also 'Eat to Different Bells'. Culture and a "Collective Mentality" grow out of the deep affiliation for one's local products.
Google Quillisascut Farm for Map
In 2002 Lora Lea and Rick started the Quillisascut (Quil-li-sas-cut) Farm School of the Domestic Arts™, "We want our farm to be a place where people can learn together, to understand where their food is coming from," says Lora Lea. The Misterlys' vision for the farm soon encompassed the larger community of farmers, chefs, restaurateurs, and others who have a place in the farm-to-table continuum. Lora Lea and Rick want to show us the intricate web that links producers and consumers with the land.
Quillisascut puts "possibilities on the table." Along with great food, inspirational conversation and the sights, fragrances and sounds of farm life, the farm workshops give substance to dreams.