November 11, 2023
11:30am – 3:30pm A Sunday in the Country at Quillisascut Farm; Let's Make Lefse.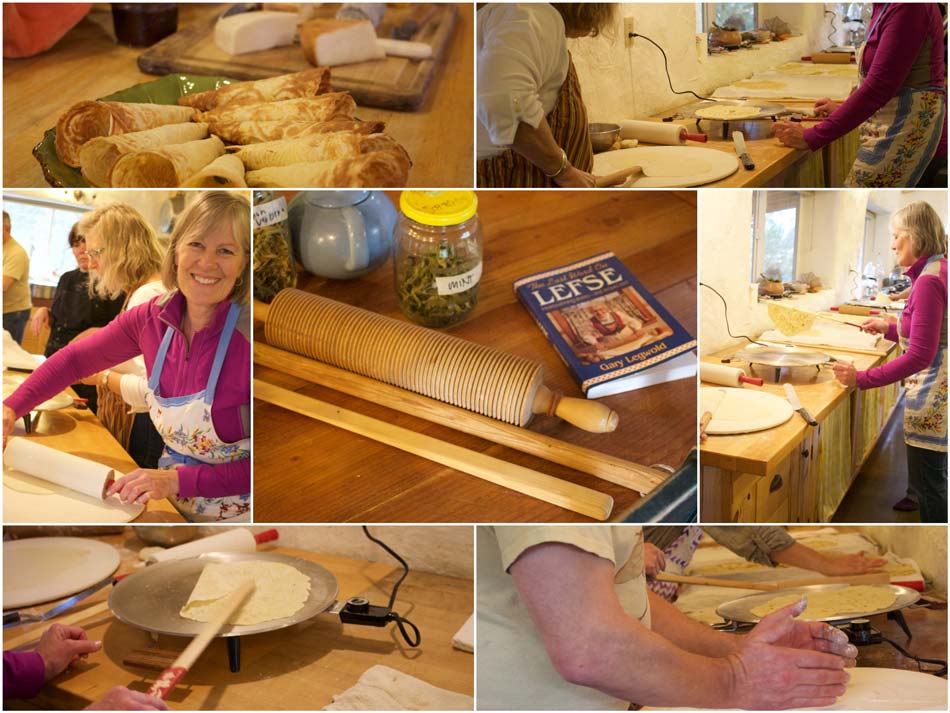 Our friend Beth, along with her mom, Karen, will share a Norwegian holiday tradition of making lefse. Karen, shared this description.
We enjoy getting together 2-4 weeks before Christmas to make lefse, drink a little wine, and make a huge mess of the kitchen with flour all over the place. If we get too ambitious and try to make too much lefse at one time we kind of end up in "lefse hell" as Beth has so appropriately dubbed it.
Lefse is a Norwegian flat bread made with potatoes and served during the holidays.
11:30 am Welcome to the farm. Come in and savor your time on the farm. Sip a cup a tea, enjoy a sampling of Quillisascut cheese and make new friends.
12:00 Farm tour: Rick will take you around the farm, pick up any lingering walnuts that have fallen from the trees, and introduce you to the goats and chickens.
12:30 pm make lefse (if you only want to come for lefse instruction please be here by 12:30)
2:30 pm Tasting of our handmade creations.
3:30 pm Fond goodbyes
$40 per person, you will return home feeling inspired to begin your own seasonal tradition, well floured hands, a full belly, and a little something extra. (if you are coming from further away and would like to spend the night let us know $150 per person includes lefse workshop, Saturday dinner and Sunday Breakfast)
**Since we will be indoors cooking together we are requiring that all participants be vaccinated for Covid- 19 before they attend the workshop.
Sign up: Use the paypal link below or email quillisascutfarm@gmail.com