June 25, 2023 (If walnuts are ready)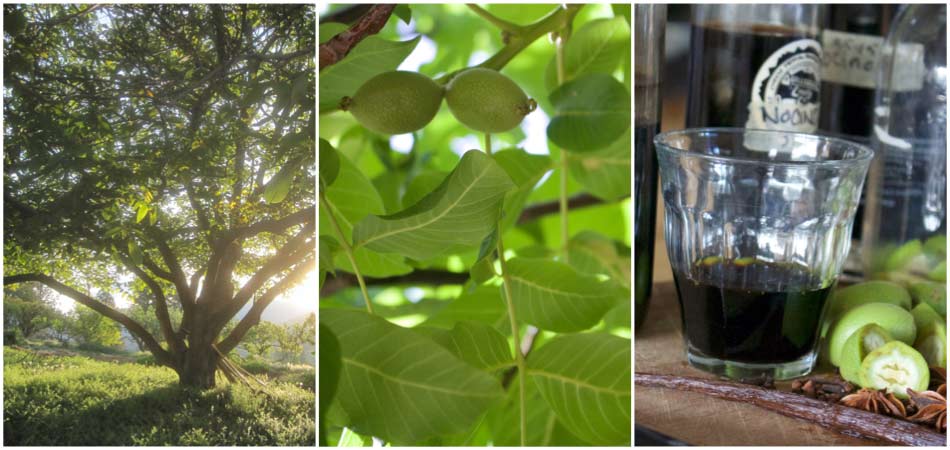 Join us at Quillisascut Farm on June 24 for a relaxing afternoon in the country. While you are here we will pick green walnuts and make Nocino, a traditional Italian green walnut liqueur traditionally made in late June then aged and enjoyed through the winter holidays. * ( Scroll down to read Louanne Atherley's reflections on Nocino at Quillisascut Farm )

June 24, 1:00pm-3:00pm $40 per person
Quillisascut will supply the recipe, quart jar, green walnuts, and spices. You will need to bring vodka to cover the walnuts in the quart jar. You also have the option of making a green walnut syrup with out alcohol.
1:00 pm Welcome to the farm. Enjoy a farm tour, Rick will take you around the farm, meet the cast of characters at Quillisascut, and harvest the green walnuts from the trees.
2:00 pm Make the Nocino
2:30 pm Enjoy a tasting of Quillisascut Cheese, visit with friends, and enjoy a summer afternoon on the farm.
3:00 pm Fond goodbyes
$40 per person, you will return home feeling inspired to begin your own seasonal tradition, with new recipes featuring walnuts, a full belly, and a little something extra. (if you would like to spend the night let us know. $200 per person includes nocino workshop, Saturday dinner, Sunday breakfast and lodging call or email for overnight arrangements)
Sign up by Phone: (509) 738-2011 or email
Email Or via PayPal
Reflections on an Afternoon of Nocino at Quillisascut Farm, Louanne Atherley
I recently spent a lovely Sunday afternoon at Quillisascut Farm learning to make Nocino, an Italian liqueur made from green walnuts. Rick and Lora Lea are dedicated foodies, locavores, cheesemakers and one of the hidden treasures that make this such a wonderful place to live. At their farm, just a couple of miles from the Columbia River in Rice, Washington, they not only raise an impressive organic garden and orchard and a large herd of goats from which they produce a wide variety of gourmet cheeses, they also host a cooking school that draws students and teachers from as far away as Seattle and hold numerous workshops throughout the year exploring a variety of foods.
Lora Lea grew up in a house that made its own cheese so the traditions and knowledge are deep. She also shares my Nordic roots and among the workshops she offers is one to make lefse, a tortilla-like bread made from potatoes which is also a holiday staple at my house. A tour of their facility with its large commercial kitchen where the workshops are held, gardens and outdoor woodfired oven is a real treat. Their workshops draw an interesting and eclectic mix of people from Spokane and the surrounding communities. This workshop included a couple from Sandpoint.
Like many of the spirits we enjoy today, Nocino has its roots in medieval monasteries where it was used to treat digestive disorders among other things. Its origins are credited to the Romans who had a high regard for walnuts calling them Juglans Regale or "nuts of Jove" after one of their main gods. It is still mainly produced in the Emilia-Romagna region of northern Italy.

There is a tradition associated with the production of Nocino that says it should be made on June 25, near the time of the summer solstice also the eve of the traditional feast of San Giovanni or St John the Baptist and consumed on December 25 the feast of the birth of Jesus Christ. As you might guess, this tradition was established in the time of the Christian conversion of the Celts. It replaced a pagan feast honoring the sun. Another tradition holds that it be made with an odd number of nuts.

Nocino can technically be made any time before the shells of new walnuts begin to harden. Begin by quartering the green nuts (15-21). You may want to use gloves to prevent staining your hands, although this didn't seem to be a problem in my experience. Place the walnuts into a quart jar and add an assortment of aromatic spices. Be careful not to overwhelm the flavor with too much spice. Suggested quantities are some combination of the following: five cloves, one stick cinnamon, a one-inch piece of vanilla bean, five coffee beans, one star anise, orange or lemon peel. (Lora Lea warned that you should judge the flavor by smell but don't be tempted to taste it. She said she learned the hard way that the bitter walnut is a powerful emetic and will likely cause you to vomit.) Fill the jar with vodka. Cover it with the lid and let it sit on the counter for 40 days. Pour off the liquid (the walnuts can be composted or the ingredients used for a second batch), and add 1-2 cups of sugar, stir until dissolved and pour into glass bottles with stoppers or corks. Store in a cool dark cupboard for 40 more days and then enjoy over the holidays.

The flavor is sweet and bitter at the same time with a hint of spice. It can be sipped as an aperitif or after dinner or added to cocktails.
Life speeds up for many of us as the busy harvest season approaches, and we realize that the holiday season is fast approaching (will soon be upon us once again).