Persistence is good for you!
One of the things I love about goats is their persistence. They will work for days or even years to wear down a fence or a wall or whatever you are trying to keep them from doing. They show a fine sense of determination and are my mentors.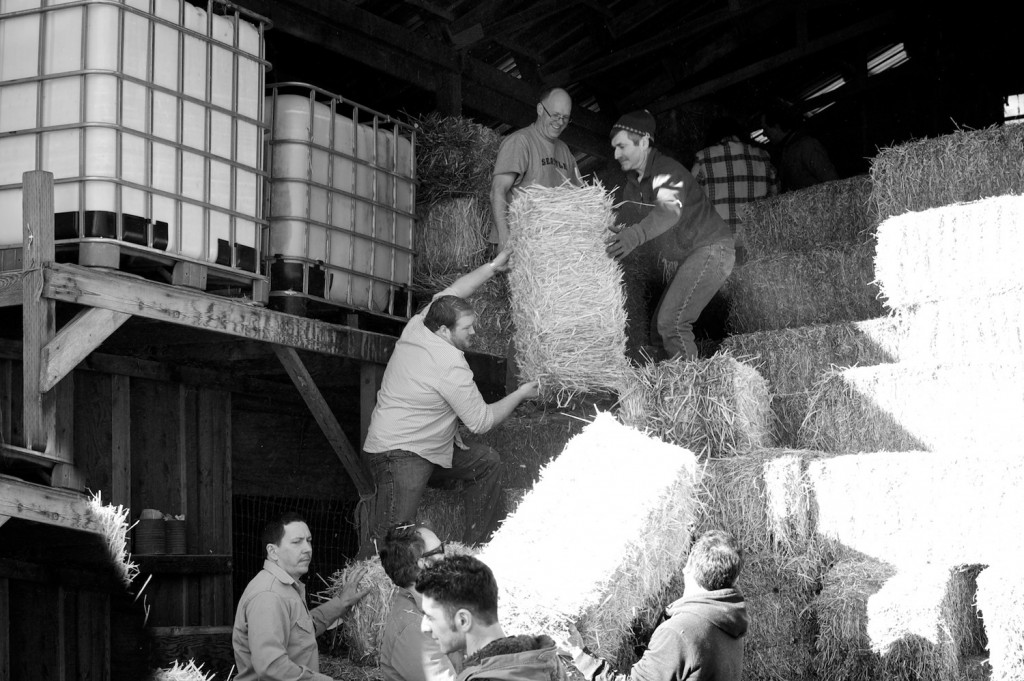 Press On
Nothing in this world can take the place of persistence.
Talent will not; nothing is more common than unsuccessful people with talent.
Genius will not; unrewarded genius is almost a proverb.
Education will not; the world is full of educated derelicts.
Persistence and determination alone are omnipotent.
The slogan "press on" has solved and always will solve the problems of the human race
Calvin Coolidge
These strong guys made a fine team for stacking hay in the barn!