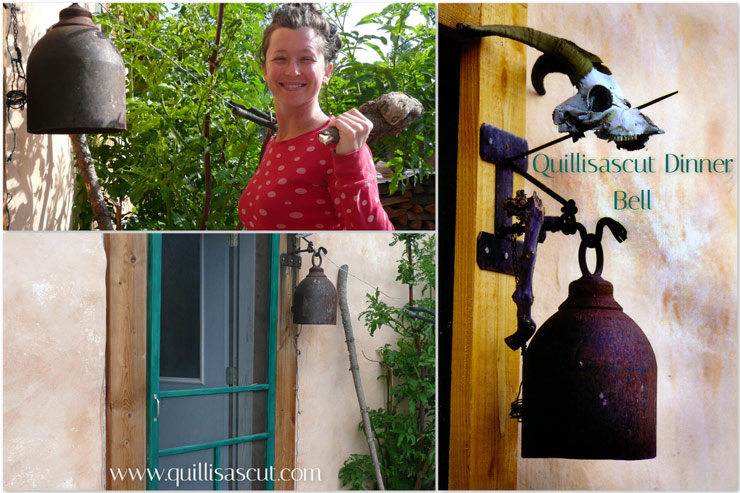 Our friend Laura Wolfe Gardener shared this idea with us from the book The New American Chef: Cooking with the Best of Flavors and Techniques from Around the World, page 63 in the chapter on Italy.
In talking about the importance of regional foods in Italy, Lynne Rosetto Kasper explains that there are three key concepts: Nostrano (local); Sisposa (Marrying together foods that grow near to each other); and Campanilismo.
"Campanile is the bell tower in every Italian town and village, and Campanilismo refers to the mentality associated with that area. The term defines your home, which is within hearing distance of the bell." "How you eat within hearing distance of the bell is different from how someone would eat twenty miles away."
Laura adds, "Those who come to the collective table at Quillisascut are those who hear the same bell. Some 'March to Different Drummers'. We also 'Eat to Different Bells'. Culture and a "Collective Mentality" grow out of the deep affiliation for one's local products.
Thank you Laura for sharing these insights to life around the table at Quillisascut Farm!
The New American Chef: Cooking with the Best of Flavors and Techniques from Around the World