The Sustainable Kitchen, professional development program for culinary students and food professionals
In the rolling hills above Lake Roosevelt near Colville, WA, Quillisascut Farm™
offers food professionals and culinary students a unique opportunity to experience the farm-to-table connection first hand.
During week-long programs, participants will milk goats, make cheese, help care for farm animals, transplant vegetables, and harvest produce from the gardens. Students also visit neighboring organic farms and hear presentations about honeybees, grass-finished meats and composting. Lively group discussions about genetically modified foods and globalization round out the experience.
Each day, students will work with a chef to prepare lunch and dinner using only ingredients from the garden and products from local farms. Dinner is a culmination of the day's work–a time to feast on the bounty of the farm, reflect on the discussions of the day, and build community around the table.
Approved BY NTA for 24 CEU's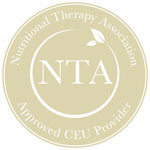 2019 Summer Dates
Food Service Professional workshop designed for those working in the food industry.
July 21-25  (or join us for one of the student dates)
Culinary Students for those who are enrolled in a higher education culinary, baking or pastry program. (Or for serious home cooks, this is an intensive training workshop in Farm to table cooking)
August 21-26
September 8-13
For Financial Assistance:
Seattle Culinary Academy Students Apply Here

Inland Northwest Culinary Academy Apply Here
Pacific Northwest Culinary Students or Food Service Professionals seeking financial assistance apply here.
September 1-6 Bastyr University students enroll with Bastyr
We have added the option to pay your tuition online, but if you would rather send us a check along with your application, the instructions are on the application. Thank you!
$895 per person
Listen to an NPR Marketplace radio program, Chefs Learn to Bring the Farm to Your Table