May 31 make pots and June 7 fire pots
$50 per person
1:00pm-4:00pm

During this class we will make our own micaceous clay bean pots using the coiled clay technique. Everyone will get 5 pounds of clay, enough to make a 2 or 3 quart pot.
This will be a two day workshop allowing time on the first day May 31, we will create the pots. A week later June 7, after the clay has completely dried you will return to Quillisascut and we will pit fire the vessels transforming them from a water soluble mud into a hardened clay vessel for cooking.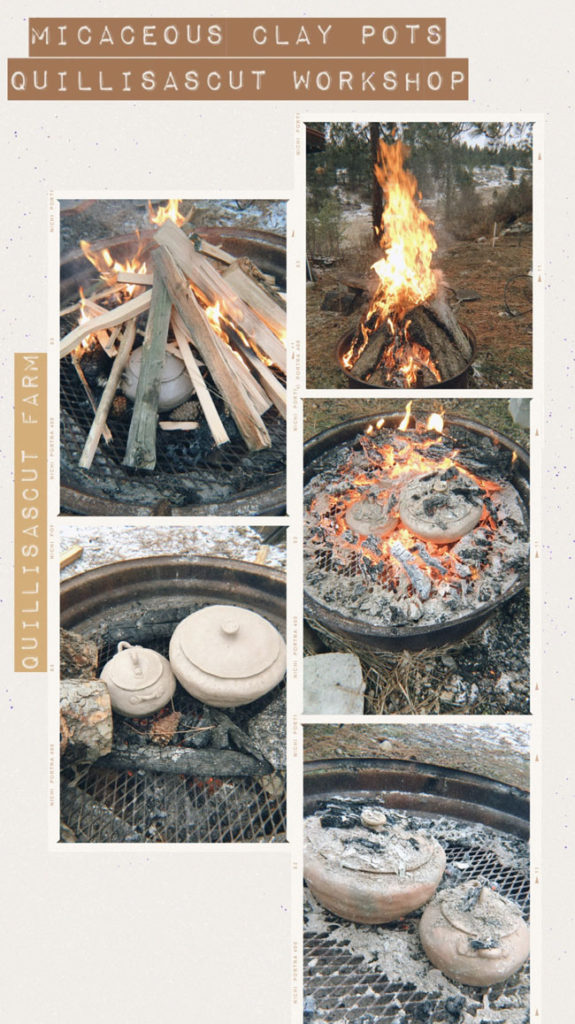 Cooking in clay has a cult like following. Its not simply the beauty of these vessels or the ancient history they contain, they are said to impart unique flavors to the food being prepared requiring less salt and seasoning. The mica in this clay also retains heat better so foods cook quickly and hold on to the heat longer, maybe the first slow cookers!

Call or email for more information or sign up and pay via PayPal