August 17- 20, 2017
Join us for a Field Trip with The Pantry, one of Seattle's favorite cooking schools.
You will spend four days on the farm learning farm to table cooking techniques.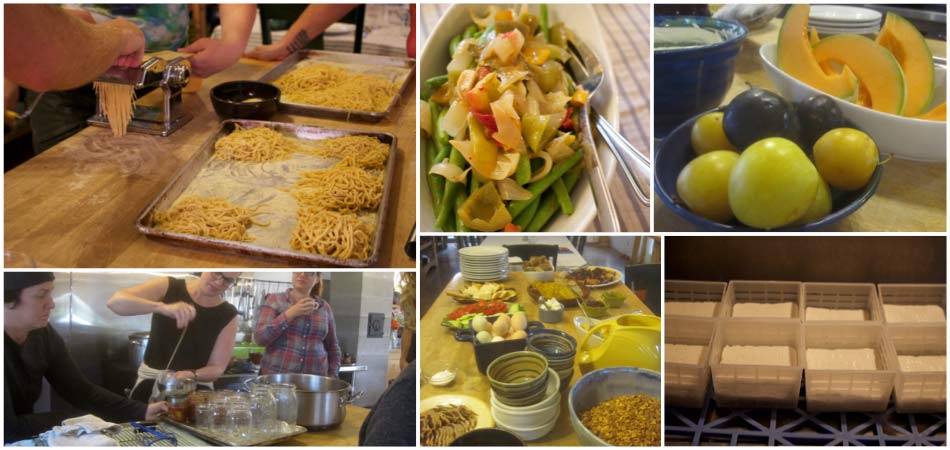 Quillisascut is a rural farmstead that includes livestock, a small orchard and extensive gardens that supply most of the meals that nourish the farmers and guests. Every summer they invite guests to the farm for culinary workshops, where you'll spend your days milking goats, making goat cheese, feeding chickens, gathering eggs, harvesting garden veggies and herbs, slaughtering and butchering chickens, and foraging. Out of your day's adventures, you'll create meals that include wood-fired bread and wood-fired pizza, homemade pasta, goat milk-ricotta gnocchi, wood-oven rotisserie chicken, herbal infusions, chicken stock, chicken liver mousse, and fresh fruit jam. On top of that, you will learn how to improvise meals based on what you harvest each day from the farm.
Lodging is included and will be in the farm's clubhouse, which has four bedrooms, each with three twin beds, and two bathrooms with showers. Each bedroom has a balcony that overlooks the valley. A private room in a neighboring farm can be arranged for an additional fee.
This 4-day $900 camp led by Kim Cozzetto Maynard, Kären Jurgensen, and the Quillisascut family will take place between August 11th-14th.
Go to The Pantry Classes, August 2017 to sign up. (link coming when available) or let me know that you are interested and I will send you that link when it is set up.
See you on the farm!